bushmedijina
0806809040083
Skin Soothe Balm with Dumburumba
Customer Reviews
06/29/2020
Anonymous
Australia
Beautiful
A rich smooth balm, very comforting and soothing to skin. I bought this for my young daughter for minor scrapes chapping and dryness. She is in love with it. It smells comforting of lavender and bush medicinal plants.
06/17/2020
Anonymous
Australia
True To Its Name
Skin Soothe Balm is exactly that. I have found nothing else that stops my menopausal itching on my arms the way this cream does. I am so grateful to have found it. It is easy to use and smells delightful and the lavender in it I'm sure helps me get back to sleep as I mostly find myself using this balm at night, or during the night.
06/17/2020
Julie L.
Australia
Smells lovely and feels great!
The skin soothe balm feels great on the skin, i apply it where my skin is irritated or sore and it instantly feels calmer. It has a lovely scent as well!
05/31/2020
Rhyanna S.
Australia
Happy-do
Loving all the products I bought but particularly the Skin Soothe Balm. It's only been a couple of days but the scaly rash on my face (caused by stress) has already calmed down. And the smell is divine, reminds me of your beautiful island home (I was lucky enough to work there once for a while). Keep doing what you do so well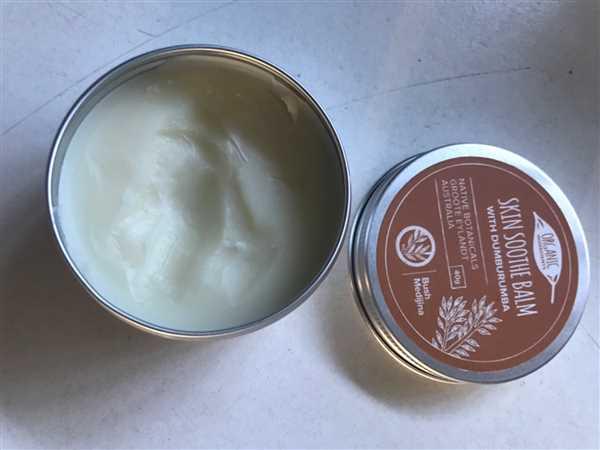 Dumburumba
Love the Skin Soothe Balm - my skin soaks this up and feel healthy and hydrated. This balm smells fresh and a little goes a long way. Thank you for sharing your wonderful products.